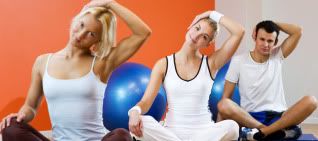 Small group personal training is the new hot trend in personal training, as it allows your clients to get fit with their friends and loved ones--and at a lower price point. Plus, you make more in less time!
If you're ready to expand your business, sign up for the continuing education class Multiple-Client Training with exercise science expert Cody Shaffer from 9 a.m. to 6 p.m. on Saturday, February 27th, and Sunday, February 28. Your clients and pocketbook will thank you! All certified personal trainers are welcome.
Click here to enroll in Multiple-Client Training today!
And don't forget, current students and grads get a discount on CEs!